Shenandoah Community Health Clinic Receives Grants From United Way NSV Totaling $62,000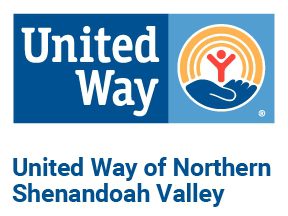 This summer, the Shenandoah Community Health Clinic received two grants, with a combined total of $62,000, from the United Way of the Northern Shenandoah Valley. These funds have helped to support the Clinic's dental and mental health programs.
One of the grants, for $20,000, is being utilized to provide dental services to low-income, uninsured families. The other grant, for $42,000, was used to support the salary of a professional therapist that primarily sees children. Support from the United Way NSV is so important because Shenandoah County has been declared "underserved" by the federal government for dental, medical and mental health services. This means there aren't enough health providers to support the population and a number of residents, including children, are unable to gain access to all the care they need to maintain their physical, dental, and mental health. The Shenandoah Community Health Clinic strives to serve our neighbors by filling gaps in area health services, but could not afford to do so without agencies like the United Way.
"With so many things up in the air at this time, it is a comfort to know that we'll be able to continue to provide these important services with the grants from United Way. … We've had to cancel some of our fundraising events, so being able to count on this portion of our funding is a big help," said Executive Director, Pam Murphy.
United Way NSV awards annual grants through a competitive application and Fund Distribution review process that is entirely completed by community volunteers. If you wish to support the United Way in their efforts to improve your community, you can donate here. Keep in mind, your place of work may already participate in a United Way Employee Campaign. If so, there is a section for a "Restricted Contribution" where you may designate a specific agency you wish to benefit from your donation – such as your church's food pantry, or your favorite Clinic.
About the United Way of Northern Shenandoah Valley: Since 1946, the United Way of Northern Shenandoah Valley has worked to impact the community human care needs that matter most to the people of Clarke, Frederick, Shenandoah Counties and the City of Winchester. United Way of Northern Shenandoah Valley convenes the people and organizations necessary to create solutions to our region's most pressing challenges and collaborates with effective partners. United Way of Northern Shenandoah Valley seeks to serve as the catalyst for community change by supporting over 42 partner agencies in the areas of Financial Stability, Health and Education. For more information visit www.unitedwaynsv.org.
https://shenclinic.org/wp-content/uploads/2020/10/unitedway.png
546
1250
estland
/wp-content/themes/shenclinic-enfold-child/images/shenclinic-logo.svg
estland
2020-10-20 12:55:48
2020-10-26 09:27:48
Shenandoah Community Health Clinic Receives Grants From United Way NSV Totaling $62,000