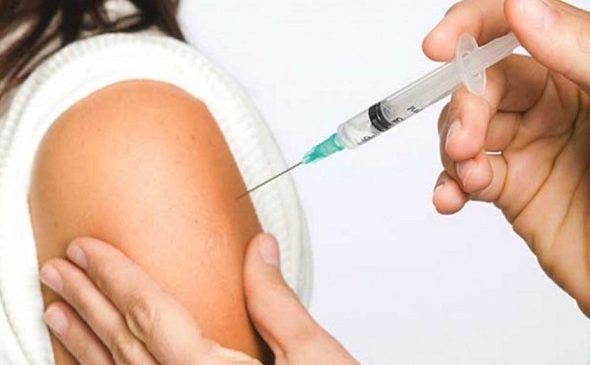 World Immunization Week: Vaccines Bring Us Closer
This week has been designated to bring awareness to the need for vaccines. Using the theme "Vaccines Bring Us Closer", the World Health Organization is focusing on the good vaccines have done in our communities and the good the Covid vaccine can do to bring us back together and to some normalcy.
We've seen over 30 million cases of COVID-19 in the United States, and over 500,000 deaths. By working hard and working together, the scientists, researchers, medical experts, and members of the FDA were able to share more information and streamline the approval process for the Covid vaccines. Now, there are vaccines that have proven to be safe and effective in every trial and every review. This vaccine has more intense safety monitoring than any vaccine in US history!
Almost nobody has died as a direct result of the Covid vaccine, as compared to over 3 million people in the world who have died from Covid.
Of course, there are hesitations when it comes to the COVID-19 vaccine. These concerns are valid, everyone has a right to be aware of what is going in their body. Thankfully, these vaccine trials have been conducted with full transparency, under the supervision of America's leading experts. While there is a lot of misinformation circulating in social media and elsewhere, there is factual info at https://www.cdc.gov/coronavirus/2019-ncov/vaccines/safety.html
The FDA and a safety review board has granted emergency use of Moderna and Pfizer. At this writing, the Johnson & Johnson vaccine is under review for a rare side effect that occurs in less than one in 1 million people – lower odds than being struck by lightening!
The chance of having severe side effects from the vaccine is only about 0.5%. The FDA also has a vaccine monitoring system, where people can report poor reactions to immunizations. This allows us to continuously monitor the safety of vaccines. Additionally, data will continue to be collected for two years after vaccine administration, to guarantee long term safety. There is the likelihood of mild side effects such as slight fever or body aches, but this is just a sign that your body is building up protection.
Through these vaccines we are getting closer to returning to normal while keeping our friends and family safe. The death rate is starting to fall as more and more people get vaccinated. We will be able to repair the economic and emotional damage caused by lockdowns, prevent sickness and death to ourselves and loved ones, and move towards a COVID-19 free world. However, most people need to be vaccinated to prevent future surges of the illness. Every unvaccinated person has a chance of not only getting the disease, but also giving the disease more chances to mutate into a stronger variant that can kill more people.
Every person over the age of 16 is eligible now to receive a COVID-19 vaccine. If you have questions about the safety or efficacy of vaccines, speak with your doctor. Shenandoah Community Health Clinic, as well as other health agencies, have the Covid vaccine and want to help you protect yourselves, your family and our community.  Call our Clinic at 540-459-1700 if you'd like to schedule a free vaccination.
https://shenclinic.org/wp-content/uploads/2021/04/Rcc3f05d8bffa6f0860c907dad5dbfbfa.jpg
365
590
Lindsay Shifflett
/wp-content/themes/shenclinic-enfold-child/images/shenclinic-logo.svg
Lindsay Shifflett
2021-04-23 14:51:43
2021-04-23 14:51:43
World Immunization Week: Vaccines Bring Us Closer